| | |
| --- | --- |
| Article number: | Tray-SH-CP |
| Availability: | In stock |

Crandall's Provider is a standby pattern for anywhere you fish steelies. The black and blue combo is a well-known home run and the movement of the ostrich herl in this pattern is a provider from Northern California to Canada! The red collar ads a bit of bloody gills, and the right blend of flash in the wing delivers about everything a steelhead wants. This fly was originally designed on the Oregon coast with Nick Wheeler (of Royal Treatment Fly Fishing), who was fishing one of my prototypes. Nick landed three steelhead on it that day and saved it from multiple branches that nearly claimed it. The following day, client Jeff Evershed landed a 17 pound chrome rocket on the Crandall's Provider. It was at that moment that we knew we had a killer combination.
It is tied with a stinger style hook to maximize hookups on fussy fish. "New and Improved" Black and Blue has always been a traditional color combo for steelhead that gets results. This pattern uses Ostrich herl tied in to get movement and action in the water. Always a go-to pattern on any any day, any water condition.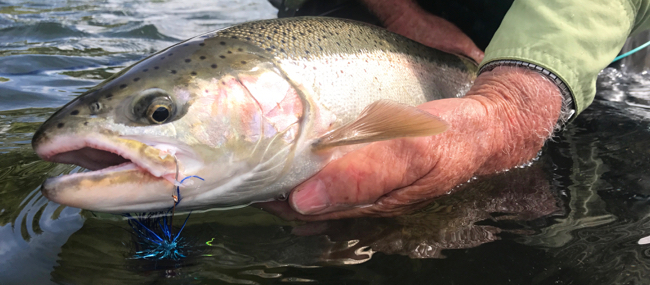 About Rob Crandall:
Starting years ago teaching classes and schools with some of Oregon's finest instructors his ongoing love of fly fishing is evident. Rob has been a licensed Oregon fishing guide since 1992, who grew up on the banks of the Clackamas River. You may have seen him on a number of different shows with Flyfish TV or Columbia Country TV. Rob is also the past editor of Flyfishing & Tying Journal magazine. Guiding, teaching or tying flies Rob loves to share his knowledge with others passionate about the sport.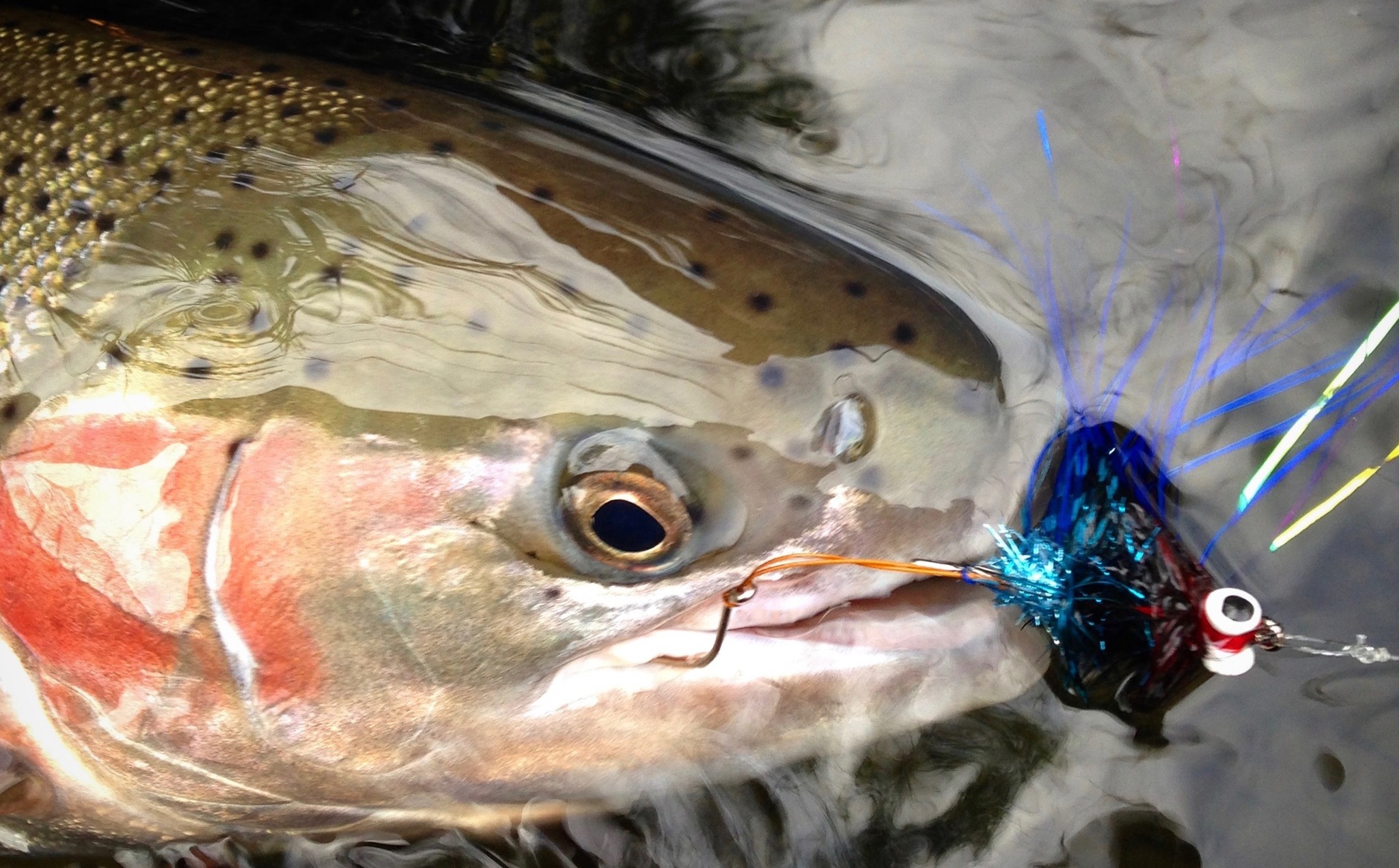 1 Fly per Package