| | |
| --- | --- |
| Article number: | AF-SKST-390gr-Wasabi Green |
| Availability: | In stock |
The ultimate one-hand Skagit line. These lines are perfect for single-hand spey casting and for anglers using switch rods in places with minimal casting room.
Utilizing the best all-polyurethane construction and an improved, supple coating, the Skagit Scout heads open up water that is unfishable with other lines. They allow trout, steelhead, and salmon fishermen to use their single-hand and switch rods to cast any sink tip in their bag.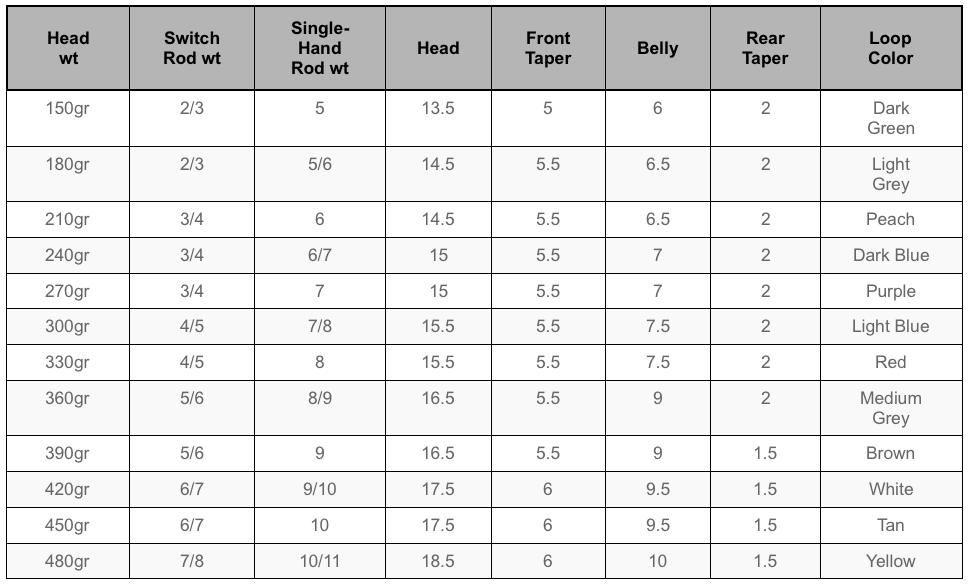 Taper: Short Switch Skagit Taper
Core: Power Core
Range: ST 2/3 – ST 7/8
Coating: Ultra-Supple PolyFuse XT
Power Core
You'll be more impressed with the lines incredible suppleness and handling performance even in the harshest of conditions. With only 6% stretch, our Power Core braid improves casting control, sensitivity and hook set.
100% PVC-FREE
The original "PVC Free" Polymer coated fly lines, we at Airflo utilize solvent free Polyurethane as the base material in all our fly lines. When we originally researched our coating technology over 20 years ago, we wanted the best possible fly line material available. A coating that would be stronger than our competitors, could resist DEET and ultimately fight off the long term effects of UV. Polyurethane provided us with this and much, much more.
Line Tag
Our unique permanent line marking system is welded into our factory fitted loops for easy identification on many of our shooting heads and our latest Ridge Clear fly lines. Each label clearly shows the lines weight and density – so, no more having to put your lines on the scale. Yet another example of our innovative solutions to everyday angling problems.
Flexi Loop
Not relying on solvents to make it supple, Polyurethane flexes better and lasts longer than any other material we know. Our new Flexi Loop system incorporates actual fly line core into the loop and with our unique fusing process, creates a seamless weld that really is bullet proof.